Dental Hub frees dentists to focus on what matters most — your patients. Designed to deliver the best possible experience for dental providers, Dental Hub streamlines your interactions with multiple payers, patients, and industry partners through a single point of access.
---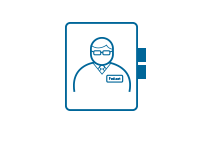 Complete Credentialing in seconds
Use a digital, streamlined process to get added to networks and start seeing patients immediately.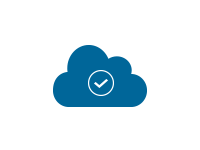 One-stop-shop to control your provider directory information
Maintain a single source of truth and ensure provider data accuracy, reduce the risk of inaccurate claim payments, and eliminate sending duplicate provider data files to multiple payers.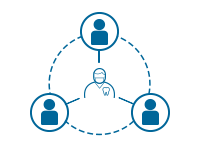 Instantly connect all of your practices and locations with any participating payer
Eliminate the hassle of logging in multiple times.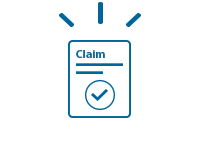 Easily find and join new networks in just a few clicks
Enjoy an automated onboarding process so you can get access to patients in as little as 30 seconds.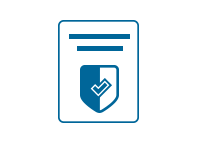 Get instant treatment plan processing
Get immediate and accurate feedback while the patient is still in the dental office then convert authorizations into claims in the click of a button.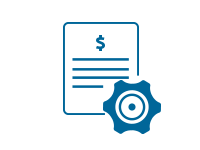 Leverage real-time treatment plan reviews and claim processing and get instant, accurate patient responsibility reports
No more relying on estimates collect the actual amount due from patients before they leave your office.
Dental Hub Features for Dental Offices
Learn about the advantages Dental Hub creates for dental offices.
 
Daily transactions with payers
Interact with multiple Payers from a single web portal
Verify patient eligibility and benefits and submit authorizations and claims for participating payers.
View and print key documents from participating payers.
Receive alerts and notifications from participating payers.
Improve productivity and ensure a positive experience for your office staff with workflow features based on feedback from busy dental offices nationwide.
Dental business setup & management
Manage your own provider and clinic location information
Easily update and maintain your contact details them push the information to all participating payers.
Manage your own dentist and location data and make the information available to participating payers.
Create user accounts with permissions that guarantee your data security while enabling your staff to do their job efficiently.
Treatment Plans, Authorizations, and Claims
Reduce your risk of inaccurate estimates and denied claims and improve your revenue
Eliminate duplicate data entry by converting authorizations into claims with just one click.
Save time and improve productivity managing all your practices, locations, and payers in one location.
Reduce your risk of denied claims with streamlined claim submission, instant edits, and real-time claims processing.
Collect patient balances at the time of service with instant patient responsibility reports. No more relying on estimates.
Grow your practice with ease finding and joining new networks in just a few clicks.
Receive automated insurance reminders and update your provider directory listings all in one place.
Find answers to questions about insurance coverage
Set up information about patients and their insurance just once and then reuse it during eligibility verification, claim and authorization data entry, and patient scheduling.
Quickly check insurance coverage for an individual patient or for multiple patients scheduled for treatment on the same day.
Easily research details about a patient's benefit plan and accumulators. Drill down into coverage details and service limitations for individual procedure codes.
Review a patient's treatment history by procedure date and procedure code, down to the level of an individual tooth, surface, and quad/arch.
Questions & Answers for Dental Offices
Find answers to commonly asked questions about Dental Hub for Dental Offices.
 
How do I sign up for Dental Hub?
Dental Practices can sign up for free by simply clicking the Register Now button below, or by clicking here.
Is there a cost to use Dental Hub?
There is no cost for dental offices to register for Dental Hub. There is also no cost for day-to-day transactions with participating insurers, including verifying patient eligibility, researching patient benefits and insurance coverage, submitting claims and authorizations, attaching electronic documents, and retrieving remittance advices and other documents.