Dental Hub is a single point of connection built to modernize relationships between dental practices, insurers, patients, and industry partners. It brings the entire industry together freeing dental payers so they can focus on what matters most — your providers and your members.
---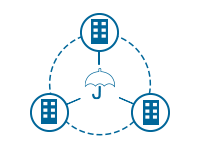 Improve and automate communication with your providers and members
Create targeted communications to your providers, your members and more.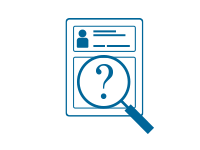 Eliminate the pain of prospecting and recruiting new providers
With our instant networks, you specify your criteria, such as location and specialty, and providers matching your needs will immediately be added to your network.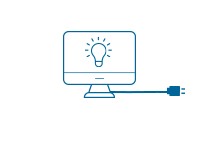 Streamline your Provider Directories
Access a single trusted, accurate and up-to-date source for provider information, managed and verified by dentists themselves.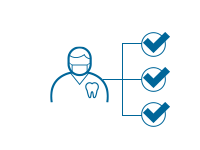 Automate the credentialing process
Eliminate outreach, automate primary source verification and streamline the process with a virtual credentialing committee.
The Dental Hub Experience for Your Network
Find out about the features and advantages of Dental Hub for dental payers.
 
The information each user sees is orchestrated based on who they are and what they do
The Dental Hub continues to learn more and more about each user, making the orchestration of information more sophisticated
Send and receive communications with individual or groups of providers or members
Conduct automated post-visit surveys with results that can be leveraged across Dental Hub
Automated notifications ensure providers keep their information up to date without the need for payers to manually contact them
Verified Provider Directories
Providers enter their information just one time and every payer can then leverage that single provider record for its provider directory
Simply tell us where you want the network, how many providers you need, specify any criteria, such as specialty and providers matching your needs will immediately be added to your network
Automate the credentialing process with auto primary source verification, virtual credentialing committee approvals and smart provider communications
Questions & Answers for Dental Payers
Find answers to commonly asked questions about Dental Hub
 
Is there a cost for dental payers to use Dental Hub?
We'd love to discuss the features, benefits, and costs for Dental Hub with you. Simply click on the request information button at the top or bottom of this page and we'll schedule a time to speak with you about how Dental Hub can drive your business forward.
Yes, I want to improve provider experiences and streamline interactions with dental offices!